About us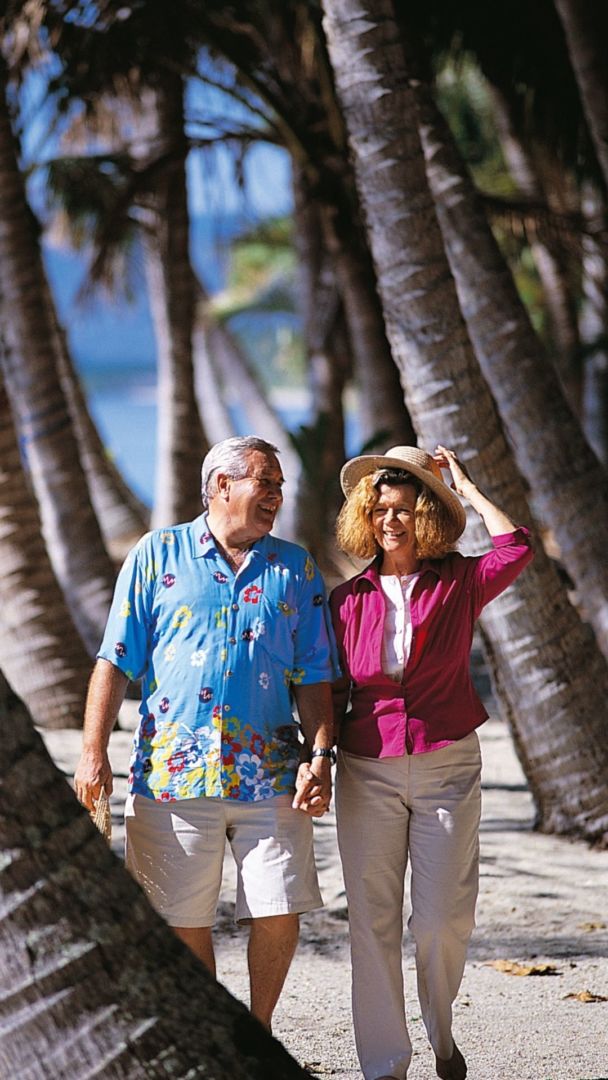 The Art of Tropical Living – Family Retreats, is the brain child of owners of Family Retreats, Wendy & Hans.
Discover a range of luxurious and unique holiday accommodation in Tropical Australia. Absolute beachfront homes sit on the sand looking out to the glistening Coral Sea. Exquisite, palatial homes are on offer in Port Douglas and the surrounding area. Private Lifestyle Retreats feature acreage and exotic gardens. Luxury townhouses and villas offer private pools and all the mod cons.
We pride ourselves in attentive but unobtrusive service. Our professional and experienced staff are on call to assist with your everyday holiday needs.
Our guests are warmly greeted at each property and guided through the 'ins and outs' so that they are comfortable and familiar with their home away from home.
Relaxation is the order of the day.
Biography Hans van der Wolf
Hans was born in Utrecht, Holland. He spent his youth pursuing a passion for sailing and spent many hours, tacking across nearby lakes and rivers. It was this early adventurous spirit that would take him on worldwide travels for the majority of his adult life.
During early years having moved with his family to Sydney in 1955, Hans established various restaurants in Sydney's northern suburbs. In 1963 he joined Qantas Airlines and spent 35 years flying the World, 'catering' for discerning 1st Class guests. Part of his time with Qantas, Hans was based in Tahiti and has countless travel stories of Bora Bora – the early days. He was personally selected to care for HM Queen Elizabeth on two occasions and is on first name basis with many of the World's celebrity & business community.
Hans moved to tropical Far North Queensland with his wife Wendy in 1989. They spent many years flying the world together and decided the tropical region North of Port Douglas, was the' best kept secret, paradise destination' in which to settle. Owning beachfront properties at Four Mile and Newell Beach enabled Hans & Wendy to develop their passion for interior design, with a unique approach to tropical architect. Working alongside award winning Queensland Tropical Building Designer Chris Vandyke, together Hans and Wendy created "The Art of Tropical Living'. This culminated in the design and development of what is fast becoming one of Australia's most exclusive holiday retreats – Bali Hai.
Today Hans lives with Wendy and four-legged best friend Kazanno in tropical Far North Queensland, adjacent to the Great Barrier Reef. Even now, he continues his passion for sailing from their Newell Beach House.
Biography Wendy van der Wolf
Wendy was born in New South Wales on a country property. Her dream was to become an architect but started her career as a school-teacher. When technical drawing was strictly a masculine pursuit, Wendy turned to languages: a stepping stone for her own worldwide travels. Later studying Linguistics at University.
In the early 1970's Wendy joined Pan Am Airlines and experienced the cultural shock between teaching in Murrurundi and living in Miami…..Flying the globe between Europe, the USA and the Middle East. Wendy later joined Qantas Airlines in 1977. As her passion for travel and adventure was met flying, Wendy continued to study design and architecture with a particular focus on international styles and trends.
Meeting Hans and working together over the years, they share similar ideals from a design, architecture and tropical lifestyle perspective. Since 1992 they have developed various private luxury retreats, which has culminated in their own unique concept 'The Art of Tropical Living".